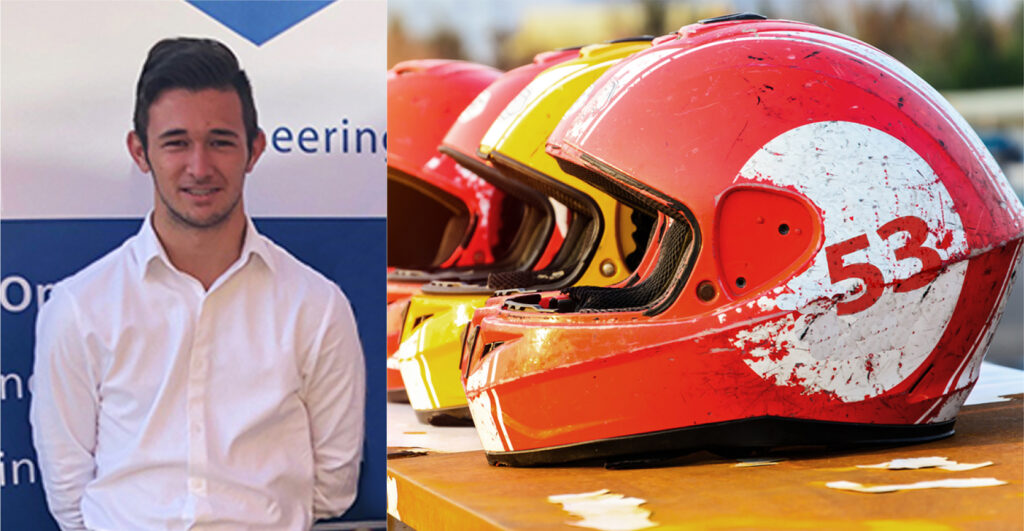 "My first thoughts are of sadness, a lump in my throat being replaced with a smile and a chuckle that I am writing this note to remember the loss of Kieran McCarney at this time last year. A young life lost that was lived to the fullest both at work and in play, so let's remember all the good times and that enigmatic smile and infectious character that he was.
Kieran has popped into my head on numerous occasions none more so than a couple of weeks ago when I was in Cumbria. I stumbled on the Rowrah Karting Race circuit, stopping to have a look around and saw some karts practising, I just imagined Kieran and that #53 kart weaving its way around the circuit, reminding me of the free spirit and speedster that he was. How I would like to clip his ear for not coming to speak to me.
Kieran may be unseen, unheard but to live in our hearts and minds is to be there beside us every day, our thoughts with his parents Sean and Jacki, to all his family, friends and work colleagues. Remember him not with sadness but with a smile." Brendan Conlan, COO.